Interior & Exterior Accessories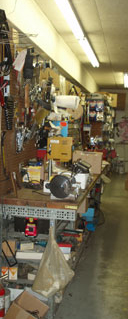 In addition to the variety of important parts we provide for big rigs for exhaust, fuel conditioners, brake sensors and much more, we also provide a variety of interior and exterior semi-truck accessories. Some of these accessories are necessary components of any truck, while others are luxury items that can make life out on the road for long periods of time much easier.
When you're in the market for aftermarket parts in Fairbanks, Clear Creek Park, North Pole, College, and Dennis Manor, AK, here are some of the semi-truck accessories we provide:
Exterior accessories: Among the exterior accessories we provide are bumpers, hoods, exhaust kits, grill guards, sun visors, grills and surrounds, bug shields, mirrors, bug screens, winter fronts, vent visors, headlights, bezels, deck plates and fifth wheel accessories. Some of these, such as bug shields and screens and grill guards, are meant to prevent unwanted debris and contaminants from entering important vehicle systems. Others are primarily safety features, such as headlights, fifth wheel accessories and bezels. We also provide parts for protection and security, including locking gas caps, anti-siphon features, security locks, tire chains, cables and more.
Interior accessories: Among the interior accessories we provide are steering wheels, floor mats, window covers, cab air filters and shift knobs. Our goal is to provide truckers with all of the items they need to stay comfortable while on long hauls across the state while keeping their vehicles in tip-top shape.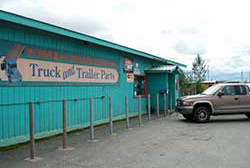 All of the semi-truck accessories we provide are made by reputable part brands like Timken, Stemco, SKS Seals Bearings, Euclid, Meritor, Baldwin, Truck Lite, Grote, Amsoil, Dayton Truck Parts and Minimizer.
For more information about the wide variety of semi-truck accessories in Fairbanks, AK that we provide, we encourage you to contact us at Power and Transmission, Inc. today. We are happy to answer any questions you have for our team. Contact us at 907-456-2230 and one of our representatives will be pleased to speak with you.